Extra Curricular Activities
Athletics Volunteers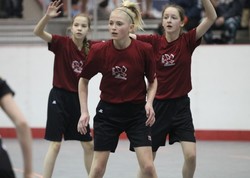 Throughout the HAWKS Athletics season, these keen volunteers work as lines-people, score-keepers, and help with set up, take down or assisting at any number of our sport tournaments in support of athletics.
Hawk's Nest Workers
Hawk's Nest workers are grade 7, 8 and 9 students who assist in the preparation of food items and the processing of orders at our school cafeteria during breakfast and lunch hour.
Jazz Band
Hawks musicians have the opportunity to learn the musical styles of jazz, blues, swing and rock! Students will learn how to improvise and solo. They will experience what it is like to be on tour, take part in a professional recording session and learn about careers in the music industry.
Sport Lunch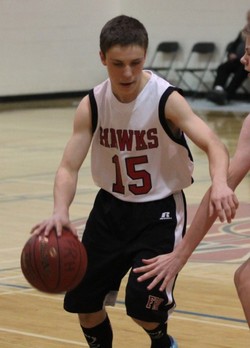 We have touch football, soccer, volleyball and more that run daily at lunchtime.  Check out the Hawk Board by the gym for more information.
Library Student Volunteers
Student volunteers assist in the morning and lunch hour, circulating materials and helping students. Their positive participation adds to the welcoming environment of our library.