Back to all posts
Posted on
Your Future: Post-secondary and Career Fair (Grade 9-12 Students)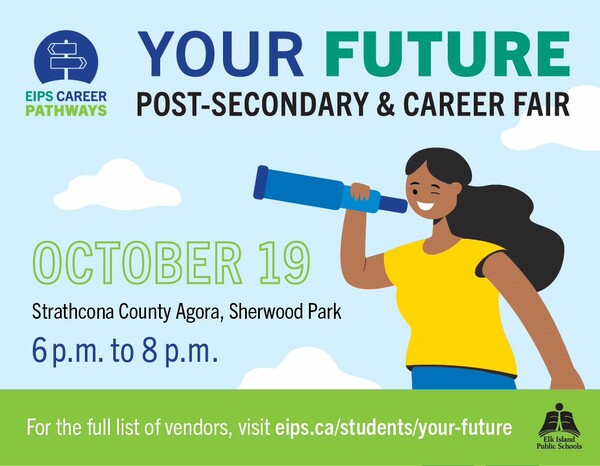 Thinking about attending post-secondary school after graduation? Not sure on the career or sector? Plan to attend this year's Your Future: Post-Secondary and Career Fair on Oct. 19, 2022.
Hosted by Elk Island Public Schools (EIPS), in partnership with the Educational Liaison Association of Alberta, Your Future is an annual educational fair that brings together colleges, universities, polytechnic and private schools, and sector experts in one place—one of the largest events of its kind in Alberta.
The event is free and open to all students in grades 9 through 12 from both EIPS and Elk Island Catholic Schools. Both students and family members will have the opportunity to meet with representatives from each attending post-secondary institutions; ask questions; talk to experts about various career sectors; learn about future career trends; and much more.
Event Details:
Date: Oct. 19, 2022 Time: 6 p.m. to 8 p.m.
Location: Strathcona County Agora 401 Festival Lane, Sherwood Park